Revolutionizing Sustainability with Direct Exchange Geothermal
Total Green Manufacturing (Mfg.) is a seasoned veteran in the Direct Exchange (DX) Geothermal Industry. Focused on providing the most efficient geothermal renewable energy products available today, we concentrate on the four cornerstones of a great geothermal system: high quality, great value, superior efficiency, and state-of-the-art technology.
​Our products deliver outstanding savings and embody a simplistic design that performs above the finest geothermal standards. Total Green Mfg. uses cutting edge technology resources enabling us to respond quickly to market demands and regulatory changes while creating one of the most efficient geothermal heat pumps on the market, the Waterless® Geothermal System.
We strive to develop innovative ideas and products that will improve the geothermal heat pump industry, protect our planet, and improve the lifestyle of our customers.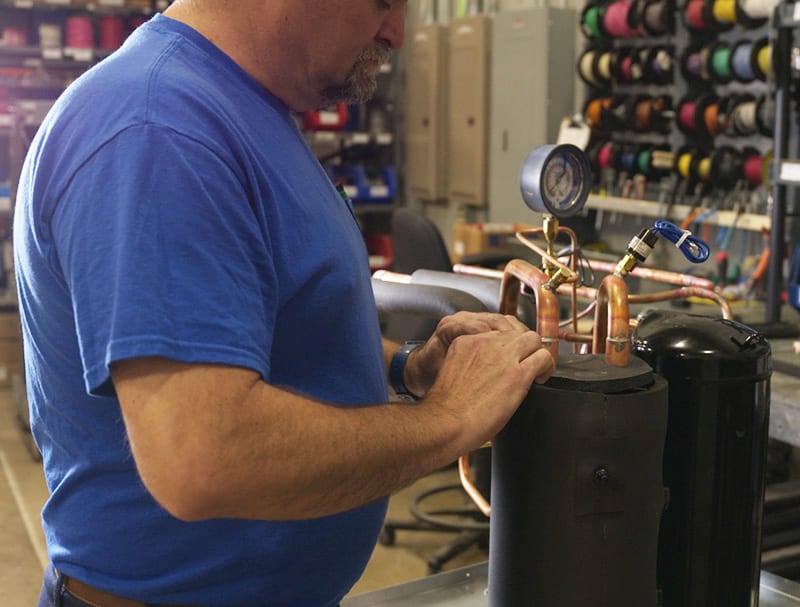 We offer a long history of experience and a brighter path to the future
Total Green Manufacturing has geothermal experience dating back to the late 1970's, with experience in both water-source geothermal and direct exchange (DX) geothermal technology. Total Green Mfg. partnered with the first and largest direct exchange manufacturer in North America and after a 5 year partnership Total Green acquired the 38 year old company. Earthlinked Technologies Inc. was originally known as ECR Industries and manufactured direct exchange geothermal equipment under both names. Today the Waterless® Geothermal equipment manufactured by Total Green Mfg. can be a direct replacement for these older direct exchange geothermal designs.
Total Green Manufacturing was established with a focus on manufacturing quality HVAC components for the geothermal industry. The company now offers a unique direct exchange geothermal system for those who desire to be environmentally conscious and less dependent on fossil fuels, all while saving thousands of dollars each year on their utility bills. The company has continued to grow from its inception and now offers a wide range of high efficiency geothermal heating & cooling products.
Not Your Ordinary Manufacturer
We pride ourselves on being far from your ordinary manufacturer. Beyond providing top-notch products, we offer comprehensive consulting services tailored specifically for HVAC companies. Our commitment to guiding you doesn't stop at the products' delivery; we're dedicated to ensuring your success every step of the way. With a strong foundation built on sound principles, we've garnered a reputation for reliability, honesty, and excellence. What sets us apart is our proven track record of fostering growth and success with the companies that we've partnered with. Rest assured, when you partner with us, you're joining a team that's committed to going above and beyond to help you flourish.
SEE WHY DEALERS CHOOSE
Waterless® Geothermal over Standard Geothermal Systems